Main content starts here, tab to start navigating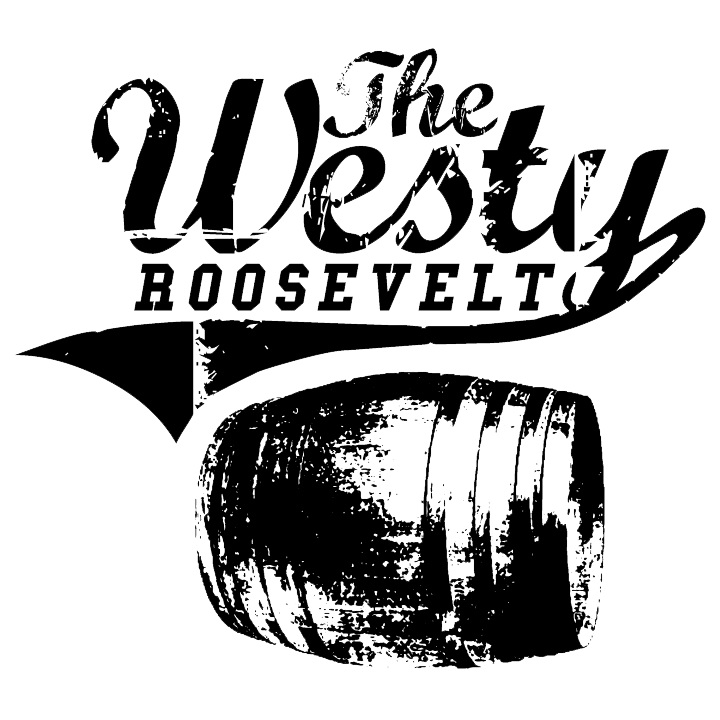 Menus
Full Menu: Nightly until 10pm; Sat/Sun: 12pm-10pm
Soups/Salads
Soup

Ask about our rotating soup features.

Cup $6.25

Bowl $9.25

Chili

Our classic black bean & meat chili, topped with cheddar, sour cream & green onion.

Cup $7.25

Bowl $10.25

House Salad

(GFO, V) Mixed greens with tomatoes, sunflower seeds, cheddar cheese & croutons. Served with side of dressing.

Small $6.75

Large $9.75

Caesar

(GFO, V) Our vegetarian twist on a classic Caesar. Chopped romaine hearts, croutons, parmesan cheese, tossed in a house-made vegan balsamic Caesar dressing.

Small $7.75

Large $10.75

Chicken $6

Southern Chicken Salad

(GFO) Romaine lettuce tossed with tomato, candied walnuts, cheddar & chopped bacon. Topped with GRILLED or BUTTERMILK FRIED Chicken. Tossed in our house made Ranch.

$16.50

Chopped Salad

(GF) Shredded lettuce mixed with diced pepperoni, turkey, chickpeas, tomato, cucumber, red onion & feta cheese. Tossed in a raspberry vinaigrette.

$16

Chicken $6

Bacon $2.50
Starters
Tots or Fries

Served with one. dipping sauce. Ranch, Bleu Cheese, Chipotle Aioli or Stone Ground Mustard

Tater Tots $7

Waffle Fries $7.50

Irish Nachos

(GF, V.O.) Crispy Waffle tots, topped with cheddar, scallions, olives, bacon, jalapeños, guacamole & sour cream.

$13.50

Mexican Corn Dip

A baked creamy, cheesy blend of pepper jack & Pecorino combined with roasted sweet corn mixed with peppers. Served with corn chips.

$12.50

Pretzel Bites

(V) Soft pretzel bites with sides of stone ground mustard & a spicy three cheese spread.

$9

Seared Broccoli

(GF, V) Our house favorite! Pan seared broccoli with red peppers, garlic, chili flakes & citrus.

$13

Chicken $6

Brussel Sprouts

(GF, VO) Sauteed brussel sprouts, pancetta & sherry vinegar. Finished with Parmesan cheese. Can be made without Pancetta upon request.

$14

Thai Lettuce Cups

(GF) Thai spiced shredded chicken thigh tossed with a herbal blend of cilantro, mint, shallots & chilis. Served with Bibb lettuce cups.

$14.50

Chicharrones

Fried chicken skin bites, tossed in a smokin' hot garlic-pepper rub.

$10

Wings

(GF) Fried jumbo chicken wings, served naked or with choice of ONE wing flavor. Buffalo, Sriracha Thai-Basil, Hot Honey Glaze or Lemon Pepper or Jerk dry rubs & a side of Ranch or Blue Cheese. Like it Hot? Upgrade to one of our DINO sauces. \\ +1.50 // Brontosaurus, Pterodactyl, or T-Rex

Six $13

Ten $20

Eighteen $33

Spanish Green Beans

Sauteed green beans with a savory tomato sauce, pancetta & roasted almond.

$15
Full Menu: Nightly until 10pm; Sat/Sun: 12pm-10pm
All sandwiches & wraps are served on Brioche bun and with choice of tater tots or mixed green salad, unless noted.
Sub curly fries, cup of soup or Caesar salad, or a Gluten Free bun\\+1// Cup of chili \\+2//
ADD ONS:
CHEDDAR or SWISS..............\+1/

BLUE CHEESE CRUMBLES.....\+1/
GHOST PEPPER CHEESE.....\+1.5/
BACON..............................\+2.5/

DOUBLE PATTY....................\+5/
Burgers
House Burger*

(GFO) Enjoy our 1/3lb Hand-pressed, all-natural Angus ground beef & customize your toppings.

$14

Black Bean Burger

(V) Seasoned Black Bean patty topped with Swiss cheese, guacamole & salsa rojo.

$15

Westy Classic*

(GFO) Our Signature burger built the way we like it! 1/3lb Hand-pressed, all-natural Angus ground beef with bacon & ghost pepper cheese.

$17.50
Sammies
Hot Honey Chicken

Buttermilk fried chicken tossed in hot honey sauce, with Ranch tossed lettuce & dill pickle.

$15.50

Cubano

Toasted French roll with sliced ham, turkey and roasted pork. Finished with pickles, Swiss cheese & mustard.

$16.50

Reuben

Thinly sliced, warmed corned beef, with Swiss cheese, Russian dressing & sauerkraut. Served on marbled rye.

$16.50

Italian Grinder

A roll smeared with almond pesto, tomato sauce & mozzarella, then loaded with Genoa Salami, Pepperoni & ham and baked in the oven.

$17
Wraps
Chicken Caesar

Grilled chicken breast, romaine lettuce, Parmesan cheese & croutons in our specialty Caesar dressing.

$14.50

Angry Chicken

Buttermilk fried chicken tossed in Buffalo sauce with L.T.O, smoked tomato aioli & bleu cheese crumbles in a whole wheat tortilla.

$16

Sub Pterodactyl hot sauce $0.50
Full Menu: Nightly until 10pm; Sat/Sun: 12pm-10pm
Entrees
Fish & Chips

A large 10oz beer battered Cod filet. Served over curly fries with a side of house tartar & lemon.

$19.50

Pancit

Filipino inspired pasta with poached chicken, Chinese sausage & shredded vegetables. Cooked in a sweet soy broth.

$17

Linguine Pesto

Linguine pasta tossed in our light almond pesto & cream sauce.

$12

Espanola Flatbread

(GF, V) Sweet potato flatbread topped with Spanish seasoned quinoa, almond pesto, Manchego cheese & Mama Lil's peppers.

$18
Sweets
Don't forget to leave room for that sweet tooth.
Butterfinger Bites

Mini cake donuts, drizzled with caramel topped with Butterfinger candy bits & powdered sugar.

$6.50

Lava Cake

Molten chocolate Bundt cake topped with vanilla ice cream & caramel.

$8
HH/Late Night: M thru F: 2pm - 5pm; Food only: Nightly 10pm-Last Call
Drinks
Monday - Friday 2pm - 5pm
$1 Off

All Drafts, Signature Cocktails & Wells

$5 Any Wine by the glass

$7 Guilty Pleasure

Choose between a Montucky, PBR , Rainier or High Life & a shot of Well liquor.
Bites
Monday - Friday 2pm - 5pm & Nightly 10pm - Last Call
Tots or Fries

(V) Choose from Tater Tots or Waffle Fries. Served with one dipping sauce.

$5

Pretzel Bites

(V) Soft pretzel bites with stone ground mustard & jalapeño cheese spread for dipping.

$6

Corn Dogs

Two German sausage in a slightly sweet, honey-corn batter. Served with Stone ground mustard.

$6.50

Mexican Corn Dip

(GF, V) A baked creamy, cheesy blend of pepper jack & Pecorino combined with roasted sweet corn mixed with peppers. Served with corn chips.

$8

Nachos

Traditional corn chips topped with cheddar & jack cheese, bacon, jalapeno & olives. Finished sour cream & guacamole

$9

Nashville Honey Chicken

Buttermilk fried chicken tossed in hot honey sauce & topped with shredded lettuce, pickles & ranch. Served on a Brioche bun.

$8

Burgers

(GFO, V.O.)Served with lettuce, tomato, onion & chipotle aioli. ADD BACON \+1.5/ CHEDDAR or SWISS \+.50/ GHOST PEPPER CHEESE \+1.5/

Single $5.50

Double $7

Black Bean $8

Westy Jr.

Loaded up like our Signature Burger, with bacon & Ghost Pepper cheese.

Single Jr. $8

Double Jr. $9.50
Kids Menu
Available for Kids 12 & under. All items are served with Tater Tots, Carrots/Celery or Mixed Green Salad.
Cheese Quesadilla

Flour tortilla filled with shredded Cheddar & Jack cheese.

$7

Butter Gnocchi

Potato gnocchi tossed with butter & Parmesan

$8

Cheeseburger

Kid's burger patty topped with Cheddar cheese, lettuce & tomato

$9

Chicken Bites

Plain chicken bites served with a side of Ranch

$10
Westy Signature Cocktails
Winter Warmer Cocktails
Bonnet de Nuit

Transaltes to "Night Cap" Warm up with a blend of Bourbon, Bigalet China-China French amari, and a holiday classic, buttered rum batter.

$11

High Seas Cider

Sailor Jerry's spiced rum, Ramazotti amaro & Fees Whiskey barrel bitters, blended with hot spiced apple cider.

$10
Signature Cocktails
Pasado de Moda

SPANISH OLD FASHIONED. EL MEYOR REPOSADO - WESTY BARREL TEQUILA, AGAVE SYRUP & ORANGE BITTERS.

$13

Slap Shot Old Fashioned

WESTLAND KRAKEN SINGLE MALT, SMOKED SEA SALT, BITTERS & SPICED SYRUP.

$14

Old Mischievous Ways

JOHN JACOB RYE, ANGOSTURA BITTERS, SPICED SIMPLE SYRUP. OUR TWIST, TO THE ALWAYS CLASSIC, OLD FASHIONED

$12

Bur Pom

FOUR ROSES BOURBON, DRY CURACAO, POM GRENADINE LIME, BITTERS & GINGER ALE

$11

El Manzano

CINNAMON INFUSED TEQUILA, TRIPLE SEC, ORANGE JUICE & APPLE CIDER.

$12

Martinez Italiano

RANSOM OLD TOM GIN, MONTENEGRO AMARO, SWEET VERMOUTH & MARASCHINO LIQUEUR.

$13

BROVŎDO

COPPER WORKS CASKED GIN, BROVO APERITIVO, BROVO JAMMY VERMOUTH & ORANGE BITTERS. A LOCAL RIFF ON A NEGRONI

$14

Honey Alexander

DOG FISH HEAD HONEY RUM. DRAMBUIE, BLACK WALNUT BITTERS, & HEAVY CREAM. FINISHED WITH NUTMEG.

$12.50

NJ Sazerac

RITTENHOUSE RYE, LAIRDS APPLE JACK, PEYCHAUDS & AZTEC CHOCOLATE BITTERS. SERVED IN A CHILLED, PERNOD RINSED GLASS.

$12.50

Release the Kraken

KRAKEN DARK SPICED RUM, LIME JUICE, SPICED SYRUP & GINGER ALE.

$11
White Wine
Stimson Chardonnay

Brancott Sauv. Blanc

La Bella Pinot Grigio

Ryan Patrick Rose

Vandori Prosseco
Red Wine
Foodies Pinot Noir

Three Rivers Red Blend

Trapiche Malbec

Clone 7 Cabernet
Served Sat & Sun 9am - 12pm
Breakfast Bites
Butterfinger Bites

Mini cake donuts, drizzled with caramel sauce & sprinkled with Butterfinger candy bits & powdered sugar.

$6.50

Breakfast Tacos

(V.O, GFO) A trio of flour tortillas filled with scrambled eggs, cheddar cheese & Chorizo.

$9.50

Sub Black bean patty $1.50

Biscuit Sandwich

Buttermilk biscuit topped with scrambled egg, cheddar cheese or add your choice of protein. Served with a side of breakfast potatoes.

Egg & Cheddar $9

Egg & Bacon $10.50

Egg & Sausage $11.50

Egg & Veggie Sausage $13.50

Breakfast Burrito

(V.O.) Warmed tortilla filled with eggs, cheddar cheese, chopped peppers & potatoes. Served with side of breakfast potatoes.

$12

Add chorizo, sausage, bacon, tomato, or avocado $1.50

French Toast

(V) Thick cut Bricoche dipped in our vanilla, cinnamon & egg mixture & toasted. Served with powdered sugar & butter

$10

Westside Poutine

(V) Tater Tots smothered with vegetarian country gravy, cheese curds, & scrambled or fried eggs.

$13.50

Add Chorizo $2

Biscuits & Gravy

(V) Buttermilk biscuit, smothered in country gravy, accompanied by choice of eggs & breakfast potatoes.

$12.50

Hobo Skillet

Pancetta, sausage, potatoes, peppers, onions, egg & cheese, baked in a cast iron. Topped with hollandaise & scallions.

$14

Biscuit Skillet

Buttermilk biscuit base baked with eggs, CHOICE of ONE protein. Topped with Hollandaise. Choose from chorizo, sausage, bacon

$12.50

Corned Beef Hash

Warm corned beef cooked with breakfast potatoes, scrambled or fried egg & brioche toast.

$14

Chicken & Waffles

Buttermilk fried chicken on a Belgian style bacon-waffle with honey butter & cinnamon whiskey syrup.

One Piece $12

Two Piece $18

Lil' Piggy Burger

Large hand formed sausage patty, topped with fried egg, cheese & bacon, on a toasted pub bun with lettuce & tomato.

$17

Sides

Two Eggs $3

Belgian Waffle $5.50

Bacon Belgian Waffle $6.50

Bacon $3.50

Sausage Patties $4.50

Veggie Sausage Patties $6

Country Gravy $3

Buttermilk Biscuit $3

Brioche Toast $2.50

Breakfast Potatoes $3.50
All Day Favorites
Pretzel Bites

(V) Soft pretzel bites with stone ground mustard & jalapeno cheese spread.

$8.50

Totchos

(V.O.) Crispy tater tots topped with cheddar, scallions, olives, Bacon, jalapeños, guacamole & sour cream.

$13

Wings

(GF) Our fried jumbo chicken wings, served naked or with choice of ONE wing flavor & side of Ranch or Blue Cheese. Buffalo, Sriracha Thai-Basil, Hot Honey Glaze, or Jerk & Lemon-pepper dry rubs. Like it Hot? Upgrade to one of our housemade Dino-themed hot sauces. Brontosaurus, Pterodactyl, or T-Rex (our hottest yet!!!)

Six $11

Ten $18

Dino Hot Sauces $1.50

House Burger

(GFO) 1/3lb hand-pressed, all-natural angus ground beef & customize your toppings.

$13.50

Add Cheddar, Swiss or Bleu Cheese $1

Add Bacon $2.50

Double Patty $5

Sub Gluten Free Bun $1

Westy Classic

(GFO) Hand-pressed all natural Angus ground beef with smoked bacon, ghost pepper cheese, chipotle aioli & L.T.O., on a pub bun.

$16.50

Hot Honey Chicken

Buttermilk fried chicken tossed in our Hot Honey sauce with shredded lettuce tossed in ranch & dill pickles.

$15
Morning Libations
Ghost Chili Mary

Vodka, lemon juice, & our house made Ghost Chili sauce spiked bloody mary mix. Served with peppered garlic-salt rim.

$9.50

Bloody Mary/Caesar

Vodka, lemon juice, mixed with seasoned tomato or Clamato juice. Served with salted rim.

$8.50

Pickled Pepper Mary

Crater Lake Peppered Vodka, pickle juice, lemon juice, & seasoned tomato juice.

$9.50

Manmosa

A pint of Rainier beer mixed with your choice of juice.

$4.50

Mimosa

Your choice of traditional Orange, Grapefruit or Pineapple juice.

Individual $8

Carafe $24
Slide 1 of 4
Slide 2 of 4
Slide 3 of 4
Slide 4 of 4