Main content starts here, tab to start navigating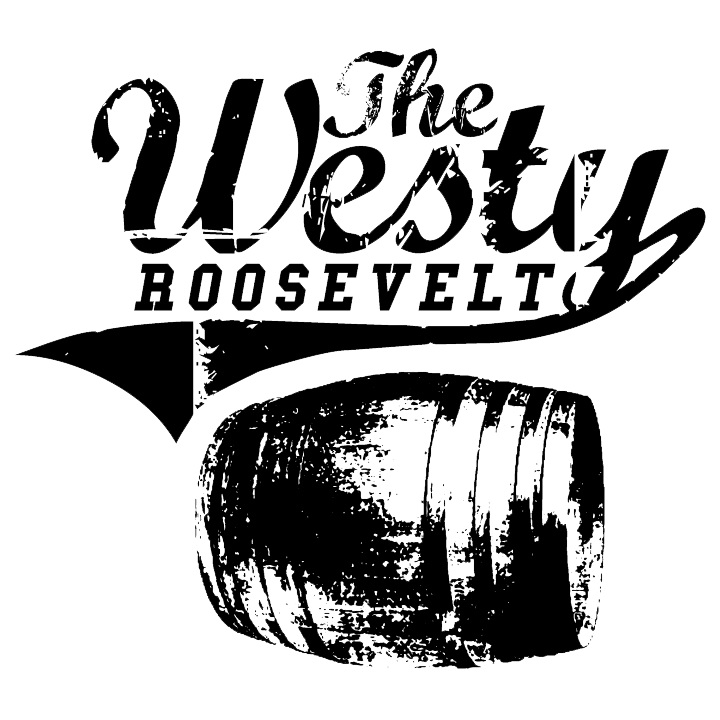 Menus
Full Menu: Nightly until 10pm; Sat/Sun: 12pm-10pm
Soups/Salads
Soup

Ask about our rotating soup features.

Cup $6

Bowl $9

Chili

Our classic black bean & meat chili, topped with cheddar, sour cream & green onion.

Cup $7

Bowl $10

House Salad

(GFO, V) Mixed greens with tomatoes, sunflower seeds, cheddar cheese & croutons. Served with side of dressing.

Small $6.50

Large $9.50

Caesar

(GFO, V) Our vegetarian twist on a classic Caesar. Chopped romaine hearts, croutons, parmesan cheese, tossed in a house-made vegan balsamic Caesar dressing.

Small $7.50

Large $10.50

Chicken $6

Southern Chicken Salad

(GFO) Romaine lettuce tossed with tomato, candied walnuts, cheddar & chopped bacon. Topped with GRILLED or BUTTERMILK FRIED Chicken. Tossed in our house made Ranch.

$16

Autumn Salad

Mixed greens tossed in a raspberry vinaigrette with candied walnuts blue cheese crumbles & Fiji apple.

$12

Chicken $6

Bacon $2.50
Starters
Tots or Fries

Served with one. dipping sauce. Ranch, Bleu Cheese, Chipotle Aioli or Stone Ground Mustard

Tater Tots $7

Curly Fries $7.50

Totchos

(GF, V.O.) Crispy tater tots, topped with cheddar, scallions, olives, bacon, jalapeños, guacamole & sour cream.

$12.50

Mexican Corn Dip

A baked creamy, cheesy blend of pepper jack & Pecorino combined with roasted sweet corn mixed with peppers. Served with corn chips.

$12.50

Pretzel Bites

(V) Soft pretzel bites with sides of stone ground mustard & a spicy three cheese spread.

$8.50

Buffalo Bites

Fried chicken bites, tossed in Buffalo sauce and served with side of Ranch or Bleu cheese.

$10

Seared Broccoli

(GF, V) Our house favorite! Pan seared broccoli with red peppers, garlic, chili flakes & citrus.

$12.50

Chicken $6

Brussel Sprouts

(GF, VO) Sauteed brussel sprouts, pancetta & sherry vinegar. Finished with Parmesan cheese. Can be made without Pancetta upon request.

$14

Thai Lettuce Cups

(GF) Thai spiced shredded chicken thigh tossed with a herbal blend of cilantro, mint, shallots & chilis. Served with Bibb lettuce cups.

$14

Beer Clams*

Manila clams steamed in Blue Moon Hefeweizen & chipotle butter. Served with grilled bread.

$12

Wings

(GF) Fried jumbo chicken wings, served naked or with choice of ONE wing flavor. Buffalo, Sriracha Thai-Basil, Hot Honey Glaze or Lemon Pepper or Jerk dry rubs & a side of Ranch or Blue Cheese. Like it Hot? Upgrade to one of our DINO sauces. \\ +1.50 // Brontosaurus, Pterodactyl, or T-Rex

Six $11

Ten $18

Eighteen $30
Full Menu: Nightly until 10pm; Sat/Sun: 12pm-10pm
All sandwiches & wraps are served on Brioche bun and with choice of tater tots or mixed green salad, unless noted.
Sub curly fries, cup of soup or Caesar salad, or a Gluten Free bun\\+1// Cup of chili \\+2//
ADD ONS:
CHEDDAR or SWISS..............\+1/

BLUE CHEESE CRUMBLES.....\+1/
GHOST PEPPER CHEESE.....\+1.5/
BACON..............................\+2.5/

DOUBLE PATTY....................\+5/
Burgers
House Burger*

(GFO) Enjoy our 1/3lb Hand-pressed, all-natural Angus ground beef & customize your toppings.

$13.50

Black Bean Burger

(V) Seasoned Black Bean patty topped with Swiss cheese, guacamole & salsa rojo.

$14

Westy Classic*

(GFO) Our Signature burger built the way we like it! 1/3lb Hand-pressed, all-natural Angus ground beef with bacon & ghost pepper cheese.

$16.50
Sammies
Hot Honey Chicken

Buttermilk fried chicken tossed in hot honey sauce, with Ranch tossed lettuce & dill pickle.

$15

Jerk Chicken

Grilled, marinated Jerk style chicken breast, topped with ghost pepper cheese. Served on a French roll with sherry mayo & slaw.

$14.50

Sausage Hoagie

(GFO) Smoked Kielbasa link with peppers & onions, Havarti cheese on a toasted French roll with deli mustard.

$15

Reuben

Thinly sliced, warmed corned beef, with Swiss cheese, Russian dressing & sauerkraut. Served on marbled rye.

$16
Wraps
Chicken Caesar

Grilled chicken breast, romaine lettuce, Parmesan cheese & croutons in our specialty Caesar dressing.

$14

Angry Chicken

Buttermilk fried chicken tossed in Buffalo sauce with L.T.O, smoked tomato aioli & bleu cheese crumbles in a whole wheat tortilla.

$15

Sub Pterodactyl hot sauce $0.50

Mahi Tacos

(GFO) Grilled seasoned Mahi Mahi in flour tortillas with shredded lettuce, Pico de Gallo & Chipotle Aioli. Three tacos A-la-carte

$14.50
Full Menu: Nightly until 10pm; Sat/Sun: 12pm-10pm
Entrees
Rigatoni

Rigatoni pasta tossed with Italian sausage, sauteed mushrooms, poached garlic & baby spinach.

$14

Gnocchi Pomodoro

Potato gnocchi tossed in a rich & savory tomato sauce. Finished with Parmesan cheese.

$13

Thai Peanut Noodles

Spaghetti noodles tossed in house made, spicy peanut sauce with shredded vegetables. Finished with green onion, sesame seed and cilantro.

$14

Fish & Chips

A large 10oz beer battered Cod filet. Served over curly fries with a side of house tartar & lemon.

$19

Baby Back Ribs

A half rack of smoky Pork baby ribs, tossed in our Sriracha Thai Basil sauce and topped with sesame seeds & scallions. Served with Tots

$21
Sweets
Don't forget to leave room for that sweet tooth.
Butterfinger Bites

Mini cake donuts, drizzled with caramel topped with Butterfinger candy bits & powdered sugar.

$6.50

Lava Cake

Molten chocolate Bundt cake topped with vanilla ice cream & caramel.

$8

Baklava

Warmed Baklava covered with grilled apples and topped with vanilla ice cream

$9
HH/Late Night: M thru F: 2pm - 5pm; Food only: Nightly 10pm-Last Call
Drinks
Monday - Friday 2pm - 5pm
$1 Off

All Drafts, Signature Cocktails & Wells

$5 Any Wine by the glass

$7 Guilty Pleasure

Choose between a Montucky, PBR , Rainier or High Life & a shot of Well liquor.
Bites
Monday - Friday 2pm - 5pm & Nightly 10pm - Last Call
Tots or Fries

(V) Choose from Tater Tots or Curly Fries. Served with one dipping sauce.

$5

Pretzel Bites

(V) Soft pretzel bites with stone ground mustard & jalapeño cheese spread for dipping.

$6

Corn Dogs

Two German sausage in a slightly sweet, honey-corn batter. Served with Stone ground mustard.

$6.50

Mexican Corn Dip

(GF, V) A baked creamy, cheesy blend of pepper jack & Pecorino combined with roasted sweet corn mixed with peppers. Served with corn chips.

$8

Nachos

Traditional corn chips topped with cheddar & jack cheese, bacon, jalapeno & olives. Finished sour cream & guacamole

$9

Buffalo Bites

Fried chicken bites tossed in Buffalo sauce. Served with side of Ranch or Bleu Cheese.

$7

Nashville Honey Chicken

Buttermilk fried chicken tossed in hot honey sauce & topped with shredded lettuce, pickles & ranch. Served on a Brioche bun.

$8

Sloppy Sliders

A trio of Sloppy Joe sliders combining beer, bacon, & cheese.

$9

Burgers

(GFO, V.O.)Served with lettuce, tomato, onion & chipotle aioli. ADD BACON \+1.5/ CHEDDAR or SWISS \+.50/ GHOST PEPPER CHEESE \+1.5/

Single $5

Double $6.50

Black Bean $8

Westy Jr.

Loaded up like our Signature Burger, with bacon & Ghost Pepper cheese.

Single Jr. $8

Double Jr. $9
Kids Menu
Available for Kids 12 & under. All items are served with Tater Tots, Carrots/Celery or Mixed Green Salad.
Cheese Quesadilla

Flour tortilla filled with shredded Cheddar & Jack cheese.

$7

Butter Gnocchi

Potato gnocchi tossed with butter & Parmesan

$8

Cheeseburger

Kid's burger patty topped with Cheddar cheese, lettuce & tomato

$9

Chicken Bites

Plain chicken bites served with a side of Ranch

$10
Current Draft line up available for Growler Fills.
Purchase a Growler to fill for $3.00.
On Tap
Diamond Knot

Root Beer

Pint $5.50

Growler $10

Rainier

16oz $4.50

Founders

Solid Gold Lager

16oz $7

Obec

Czech Pilsner

16oz $7

Backwoods

Copperline Amber

16oz $7

Zoiglhaus

Weiss

16oz $7

Wheelie Pop

The Zoomies Pale Ale

16oz $7

Georgetown

Single Hop Mosaic IPA

13oz $7

Georgetown

Bhodi

16oz $7

Reubens

Crikey IPA

16oz $7

E9

Shadoobie IPA

16oz $7

Boundary Bay

Lunar Estates Hazy IPA

16oz $7

Fremont

Sky Kraken Hazy Pale

16oz $7

Pfriem

CDA

16oz $7

Greenwood

Cosmic Blues Cider

13oz $7.50

Alter Ego

The Brute Cider

13oz $7

Swift

Heirloom Cuvee Cider

10oz $8

Une Annee

Le Seul X: Passionfruit Wild Ale

10oz $8

Anderson Valley

Blood Orange Gose

10oz $7

Deschutes

Jubelale

16oz $7

Binary

Export Stout

13oz $7

Double Moutain

Never Too Loud Schwarzbier

13oz $7

Reuben's

Bourbon Barrel Imperial Stout

10oz $10

Fremont

Dark Star Stout *Nitro*

16oz $7

Rooftop

Makeda Coffee Porter *Nitro*

16oz $7
Bottles & Cans
Bud Light

Coors Light

Miller High Life

Montucky Cold Snack

PBR

Pacifico

Modelo Especial

Binary

Ducking Autocorrect IPA

Republic of Cider

Sassy Peaches

Yonder

Dry Cider

Swift

Pineapple Hop Cider

Boochcraft

Spiced Pear Hard Kombucha

Everybody's

White Peach Sour

White Claw

Mango Seltzer 16oz

White Claw

Black Cherry 16oz Can

Guiness

Deschutes

Black Butte Porter

Ghostfish

Grape Fruit IPA *gluten free*

Clausthaler

N/A Dry Hopped

Athletic Brewing

Run Wild Non-alcoholic IPA

Athletic

Upside Dawn N/A Golden Ale
Westy Signature Cocktails
Winter Warmer Cocktails
Bonnet de Nuit

Transaltes to "Night Cap" Warm up with a blend of Bourbon, Bigalet China-China French amari, and a holiday classic, buttered rum batter.

$11

High Seas Cider

Sailor Jerry's spiced rum, Ramazotti amaro & Fees Whiskey barrel bitters, blended with hot spiced apple cider.

$10

Black Butte Cocoa

Hot cocoa spiked with Bailey's Irish cream & creme de cacao liqueur. Topped with a spiked whipped cream made from a Deschutes Black Butte Porter reduction.

$10

Mulled Wine

(Available Thurs-Sun) Our signature warm holiday favorite. We combine two classics of fresh pressed cider and wine with citrus and other spices. Spiked with Brandy.

$9
Signature Cocktails
Pasado de Moda

SPANISH OLD FASHIONED. EL MEYOR REPOSADO - WESTY BARREL TEQUILA, AGAVE SYRUP & ORANGE BITTERS.

$13

Slap Shot Old Fashioned

WESTLAND KRAKEN SINGLE MALT, SMOKED SEA SALT, BITTERS & SPICED SYRUP.

$14

Old Mischievous Ways

JOHN JACOB RYE, ANGOSTURA BITTERS, SPICED SIMPLE SYRUP. OUR TWIST, TO THE ALWAYS CLASSIC, OLD FASHIONED

$12

Bur Pom

FOUR ROSES BOURBON, DRY CURACAO, POM GRENADINE LIME, BITTERS & GINGER ALE

$11

El Manzano

CINNAMON INFUSED TEQUILA, TRIPLE SEC, ORANGE JUICE & APPLE CIDER.

$12

Martinez Italiano

RANSOM OLD TOM GIN, MONTENEGRO AMARO, SWEET VERMOUTH & MARASCHINO LIQUEUR.

$13

BROVŎDO

COPPER WORKS CASKED GIN, BROVO APERITIVO, BROVO JAMMY VERMOUTH & ORANGE BITTERS. A LOCAL RIFF ON A NEGRONI

$14

Honey Alexander

DOG FISH HEAD HONEY RUM. DRAMBUIE, BLACK WALNUT BITTERS, & HEAVY CREAM. FINISHED WITH NUTMEG.

$12.50

NJ Sazerac

RITTENHOUSE RYE, LAIRDS APPLE JACK, PEYCHAUDS & AZTEC CHOCOLATE BITTERS. SERVED IN A CHILLED, PERNOD RINSED GLASS.

$12.50

Spyrus

VODKA, ST. GEORGE SPICED PEAR LIQUEUR, PEAR JUICE & PROSECCO.

$11

Release the Kraken

KRAKEN DARK SPICED RUM, LIME JUICE, SPICED SYRUP & GINGER ALE.

$11
White Wine
Stimson Chardonnay

Brancott Sauv. Blanc

La Bella Pinot Grigio

Ryan Patrick Rose

Vandori Prosseco
Red Wine
Foodies Pinot Noir

Three Rivers Red Blend

Trapiche Malbec

Clone 7 Cabernet
Served Sat & Sun 9am - 12pm
Breakfast Bites
Butterfinger Bites

Mini cake donuts, drizzled with caramel sauce & sprinkled with Butterfinger candy bits & powdered sugar.

$6.50

Breakfast Tacos

(V.O, GFO) A trio of flour tortillas filled with scrambled eggs, cheddar cheese & Chorizo.

$9.50

Sub Black bean patty $1.50

Biscuit Sandwich

Buttermilk biscuit topped with scrambled egg, cheddar cheese or add your choice of protein. Served with a side of breakfast potatoes.

Egg & Cheddar $9

Egg & Bacon $10.50

Egg & Sausage $11.50

Egg & Veggie Sausage $13.50

Breakfast Burrito

(V.O.) Warmed tortilla filled with eggs, cheddar cheese, chopped peppers & potatoes. Served with side of breakfast potatoes.

$12

Add chorizo, sausage, bacon, tomato, or avocado $1.50

French Toast

(V) Thick cut Bricoche dipped in our vanilla, cinnamon & egg mixture & toasted. Served with powdered sugar & butter

$10

Westside Poutine

(V) Tater Tots smothered with vegetarian country gravy, cheese curds, & scrambled or fried eggs.

$13.50

Add Chorizo $2

Biscuits & Gravy

(V) Buttermilk biscuit, smothered in country gravy, accompanied by choice of eggs & breakfast potatoes.

$12.50

Hobo Skillet

Pancetta, sausage, potatoes, peppers, onions, egg & cheese, baked in a cast iron. Topped with hollandaise & scallions.

$14

Biscuit Skillet

Buttermilk biscuit base baked with eggs, CHOICE of ONE protein. Topped with Hollandaise. Choose from chorizo, sausage, bacon

$12.50

Corned Beef Hash

Warm corned beef cooked with breakfast potatoes, scrambled or fried egg & brioche toast.

$14

Chicken & Waffles

Buttermilk fried chicken on a Belgian style bacon-waffle with honey butter & cinnamon whiskey syrup.

One Piece $12

Two Piece $18

Lil' Piggy Burger

Large hand formed sausage patty, topped with fried egg, cheese & bacon, on a toasted pub bun with lettuce & tomato.

$17

Sides

Two Eggs $3

Belgian Waffle $5.50

Bacon Belgian Waffle $6.50

Bacon $3.50

Sausage Patties $4.50

Veggie Sausage Patties $6

Country Gravy $3

Buttermilk Biscuit $3

Brioche Toast $2.50

Breakfast Potatoes $3.50
All Day Favorites
Pretzel Bites

(V) Soft pretzel bites with stone ground mustard & jalapeno cheese spread.

$8.50

Totchos

(V.O.) Crispy tater tots topped with cheddar, scallions, olives, Bacon, jalapeños, guacamole & sour cream.

$13

Wings

(GF) Our fried jumbo chicken wings, served naked or with choice of ONE wing flavor & side of Ranch or Blue Cheese. Buffalo, Sriracha Thai-Basil, Hot Honey Glaze, or Jerk & Lemon-pepper dry rubs. Like it Hot? Upgrade to one of our housemade Dino-themed hot sauces. Brontosaurus, Pterodactyl, or T-Rex (our hottest yet!!!)

Six $11

Ten $18

Dino Hot Sauces $1.50

House Burger

(GFO) 1/3lb hand-pressed, all-natural angus ground beef & customize your toppings.

$13.50

Add Cheddar, Swiss or Bleu Cheese $1

Add Bacon $2.50

Double Patty $5

Sub Gluten Free Bun $1

Westy Classic

(GFO) Hand-pressed all natural Angus ground beef with smoked bacon, ghost pepper cheese, chipotle aioli & L.T.O., on a pub bun.

$16.50

Hot Honey Chicken

Buttermilk fried chicken tossed in our Hot Honey sauce with shredded lettuce tossed in ranch & dill pickles.

$15
Morning Libations
Ghost Chili Mary

Vodka, lemon juice, & our house made Ghost Chili sauce spiked bloody mary mix. Served with peppered garlic-salt rim.

$9.50

Bloody Mary/Caesar

Vodka, lemon juice, mixed with seasoned tomato or Clamato juice. Served with salted rim.

$8.50

Pickled Pepper Mary

Crater Lake Peppered Vodka, pickle juice, lemon juice, & seasoned tomato juice.

$9.50

Manmosa

A pint of Rainier beer mixed with your choice of juice.

$4.50

Mimosa

Your choice of traditional Orange, Grapefruit or Pineapple juice.

Individual $8

Carafe $24
Slide 1 of 4
Slide 2 of 4
Slide 3 of 4
Slide 4 of 4